Nothing encapsulates a destination quite like its cuisine. And while we've all been wheels down for some time now, we know many of you have been cooking up a storm. Near and far, food brings us together—so we asked you, our community of travelers, to share a cherished international dish you discovered while traveling. Not only did you deliver, you have our mouths watering.
Without further ado, let's eat!
Bahamian chicken souse
Destination: The Bahamas
This traditional Bahamian dish, typically served with Johnny cakes, will transport you back to the island life and sun-drenched shores.
Foodie cred: John LaPlante
Truffle formaggio gnocchi
Destination: Florence, Italy
Making this cheesy gnocchi at home is the next best thing until you can indulge in the real thing. Buon appetito!
Foodie cred: Kelly Harris
Soy sauce-based ramen
Destination: Tokyo, Japan
In need of an authentic ramen fix? Same. Tokyo-based chef YUCa shares her recipe for making this Japanese favorite at home. 
Foodie cred: Amanda Wowk
Bobotie
Destination: South Africa
Bring the national dish of South Africa to your dinner table—no flight or accommodations needed.
Foodie cred: Deborah Blackburn via Facebook
Pork schnitzel
Destination: Germany
Serving this traditional German dish for dinner? Easy. Now, to choose a traditional German beer to accompany it.
Foodie cred: Natalie Bamsch
Chicken paprikash
Destination: Hungary
The key to mastering Hungarian chicken paprikash? Hungarian paprika, of course. And lots of it.
Foodie cred: Natalie Bamsch
Liholiho Spam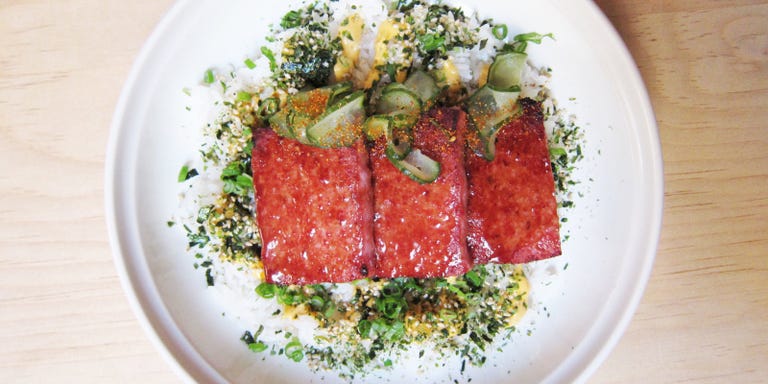 Destination: Hawaii
Sun, sea, sand, and… Spam? Yes! Chef (and Hawaii native) Ravi Kapur puts his own spin on Liholiho Spam in this recipe.
Foodie cred: Kelly Soderlund
Punjabi Dal Tadka
Destination: Delhi, India
Follow along with this YouTube tutorial to make this traditional, lentil-forward dish at home.
Foodie cred: Kelly Soderlund
Tomato and cucumber salad
Destination: Tbilisi, Georgia
The healthiest dish on our list—and arguably the most delicious—hails from under-the-radar Tbilisi. Until we can travel there ourselves, make this traditional salad at home.
Foodie cred: Hailey Bazlen
Ropa vieja
Destination: Havana, Cuba
A classic Cuban dish. Serve with rice, beans, and a mojito (or three).
Foodie cred: Amanda Wowk