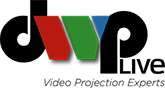 "I've got team members and contractors coming and going to events, tradeshows, and concerts around the world. So I literally use TripIt for Teams all day long."
See how TripIt for Teams helped DWP Live take its show on the road. View story »
"I know you can't put a number on increased sanity or reduced frustration, but TripIt for Teams has worked wonders for me and my team."
See how TripIt for Teams took Børn Footwear from paper chaos to peace of mind. View story »